Head Office
Lynnwood, Pretoria

Head Office
Lynnwood, Pretoria
MY POLICY MOBILE APP
The Legacy MY POLICY mobile APP is an easy-to-use mobile service that put the control of insurance in the hands of the policy holder. It is designed for policy holders to access an array of customised services and benefits.
To name just a few, they can access the following anytime, anywhere:
Register claims
Confirm claims history
Obtain information regarding all their insured items contained in their policies.
Get premium and payment information
Request and create specific documents
Request and create their own policy schedule
Change bank details
Add selected items and remove items from their policy.
Download the APP now by clicking on https://mypolicy.lum.co.za/
If this is your first visit, be sure to register as a user (it guarantees the safeguarding of your personal information):
Select the "Not a member? Register" - link and provide your ID number that currently appears on your short-term policy.
Now select your own password.
For your convenience, and to save time in the future, we recommend that you save the "MYPOLICY" APP on your phone.
To avoid confusion, and if you have used our APP before, its advisable to remove the previous APP downloaded from Apple or Play Store from your phone.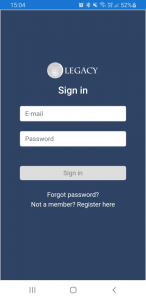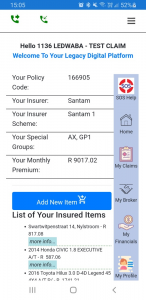 Click on the "USE APP" button below to use the online version of the APP – no download required! If you like what you see, simply save the web page shortcut directly onto your device!